My Chess Adventure
I was 10 years old when I initiated one of the most incredible journeys of my life. When I was in elementary school, some teachers organized a chess tournament, and they came to my classroom asking for kids who wanted to participate. I had no idea how to even play chess, but the mental game sounded appealing enough for me to become interested. Luckily for me, my father had been an amateur chess player in his youth. That afternoon, he taught me the basic strategies that made me win the tournament. Below is one of the oldest pictures I have of me playing chess:
A long record of statewide, regional, national, and international titles followed. The next thing I knew was that I was representing my country, Mexico, in a World Youth Chess Championship in Greece with 10 years of age and with less than a year of having learned how to play chess! Thanks to chess, I have visited 22 countries and have met many interesting people and cultures. Here is a list of the major tournaments I played:
|    World Youth Chess Championships |   |
| --- | --- |
| Halkidiki, Greece | 2003 |
| Heraklion, Crete Island, Greece | 2004 |
| Belfort, France | 2005 |
| Antalya, Turkey | 2007 |
| Vung Tau, Vietnam | 2008 |
|    Pan American Youth Chess Festivals |   |
| Cuenca, Ecuador | 2006 |
| Medellin, Colombia | 2007 |
| Cordoba, Argentina | 2008 |
| Bento Goncalves, Brazil | 2010 |
|    World Chess Olympiad |   |
| Khanty-Mansiysk, Siberia, Russia | 2010 |
|    North American Youth Chess Championships |   |
| Aguascalientes, Mexico | 2007 |
| Mazatlan, Mexico | 2009 |
|    Central American & Caribbean |   |
| Barquisimeto, Venezuela | 2011 |
|    Cappelle-la-Grande Open |   |
| Cappelle-la-Grande, France | 2013, 2014 |
Here are some of my favorite pictures from my chess trips: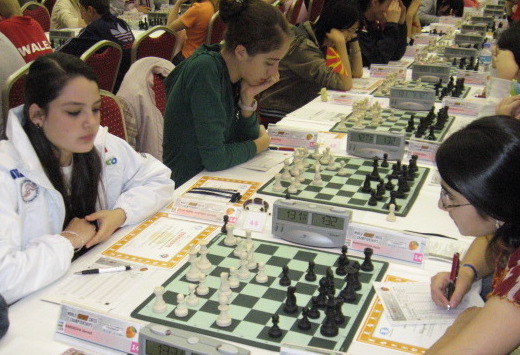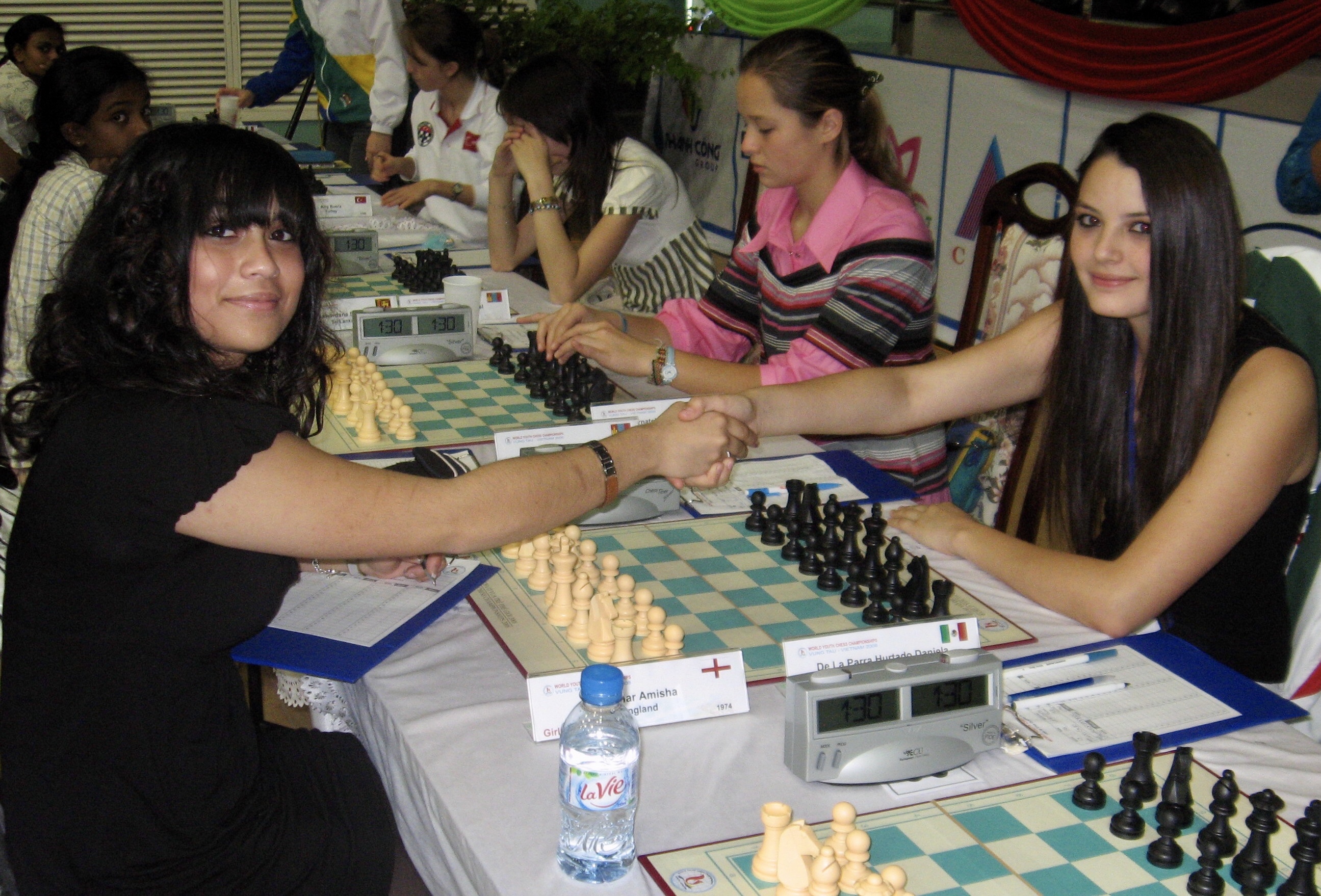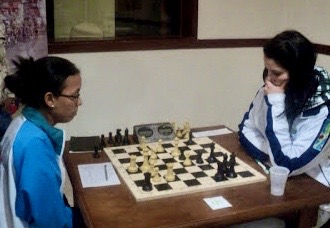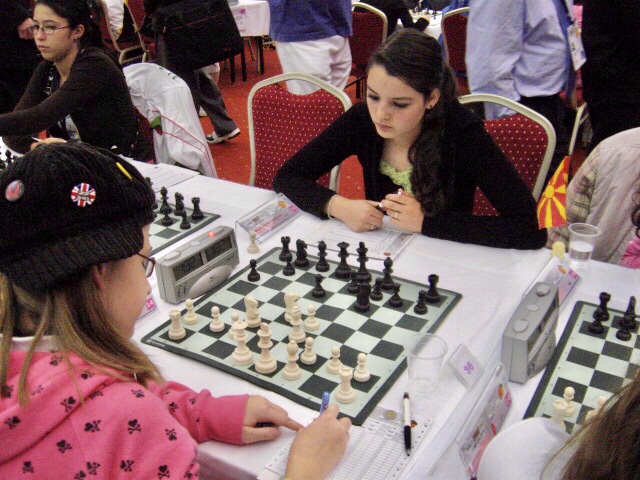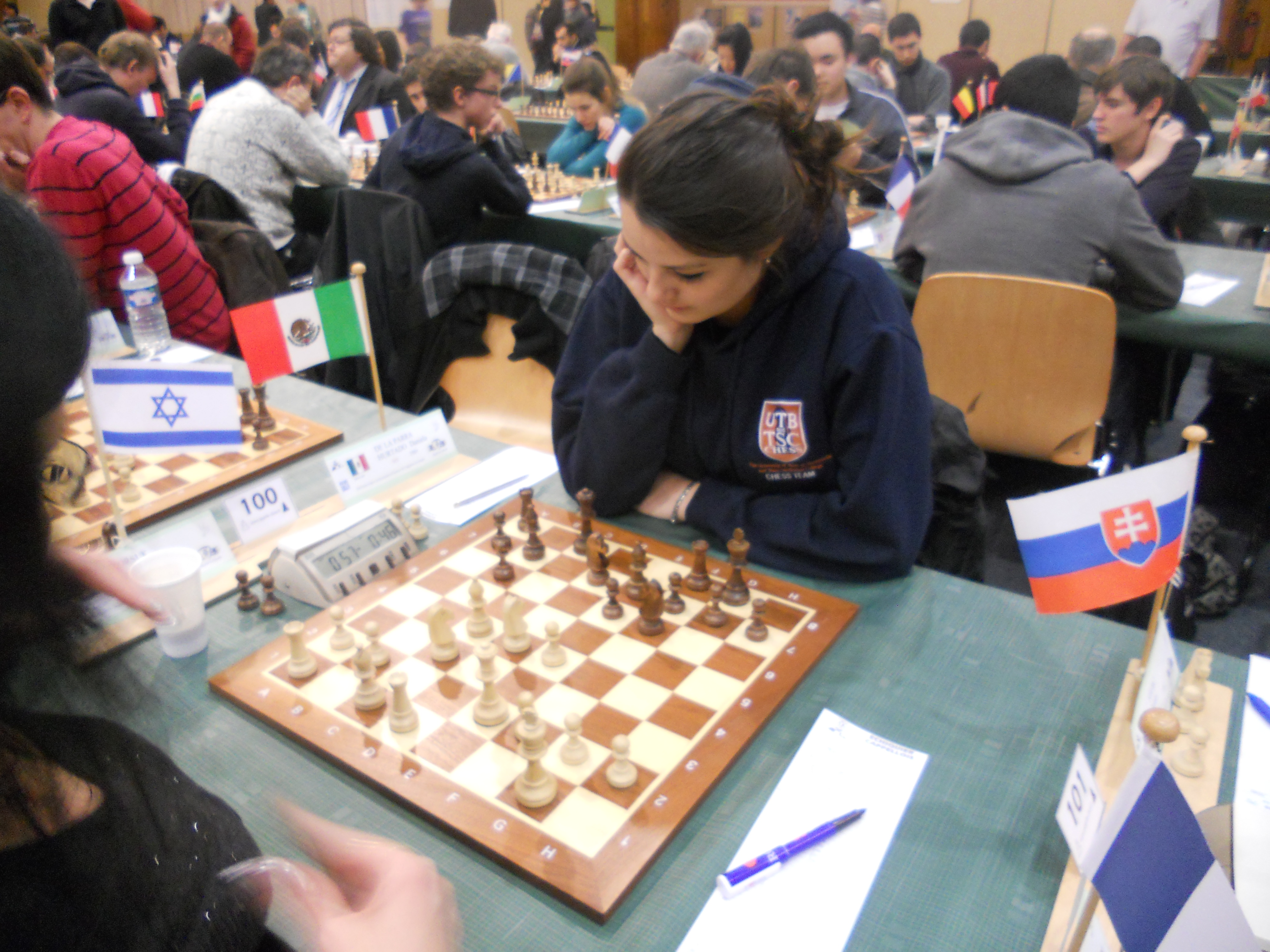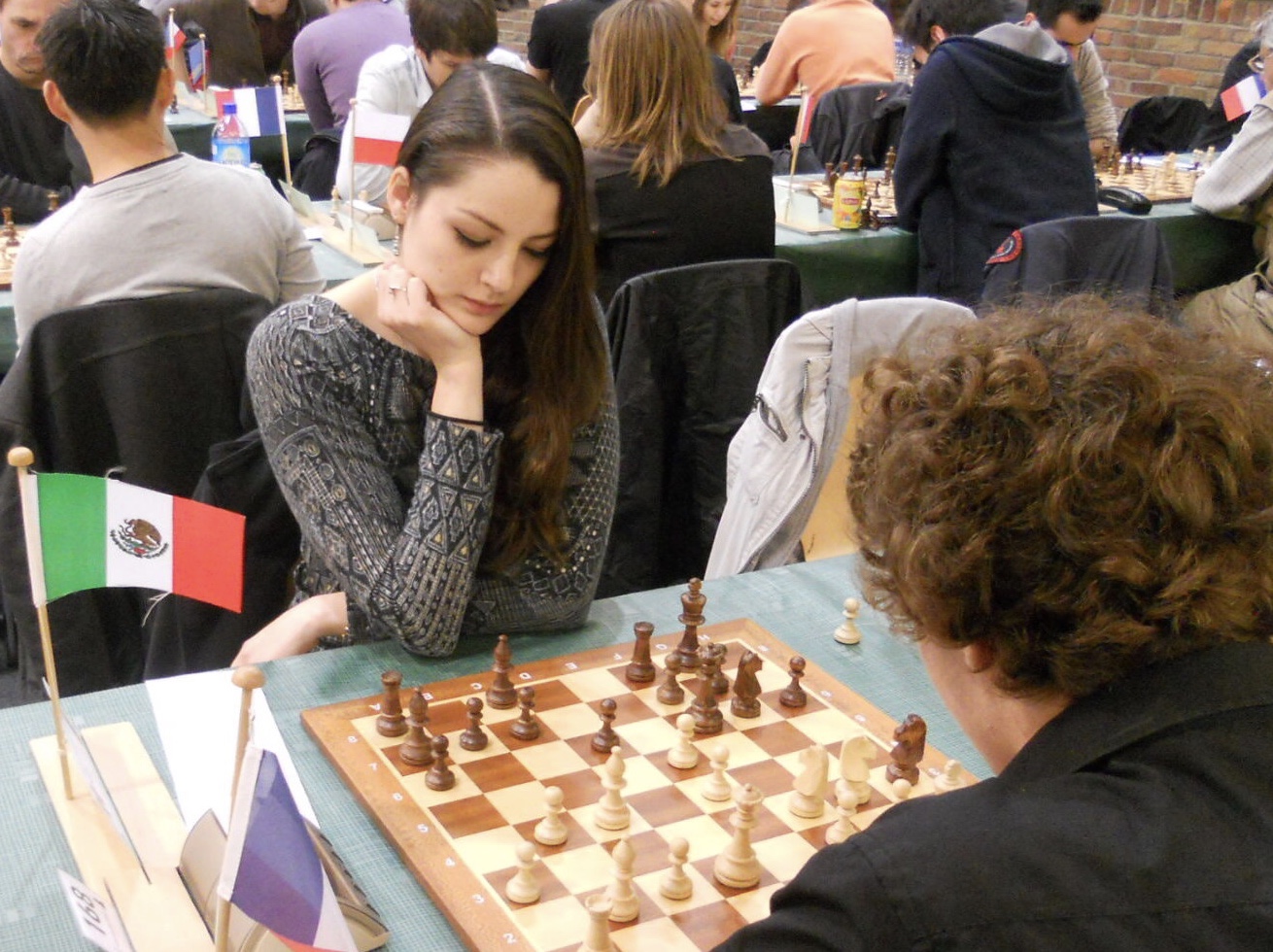 My journey finally led me to earn a full scholarship in the U.S. to complete my bachelor's degree by becoming part of my university's official chess team. I joined the University of Texas at Brownsville in 2011 and played several Pan-American Intercollegiate Chess Championships as part of the UTB Chess Team: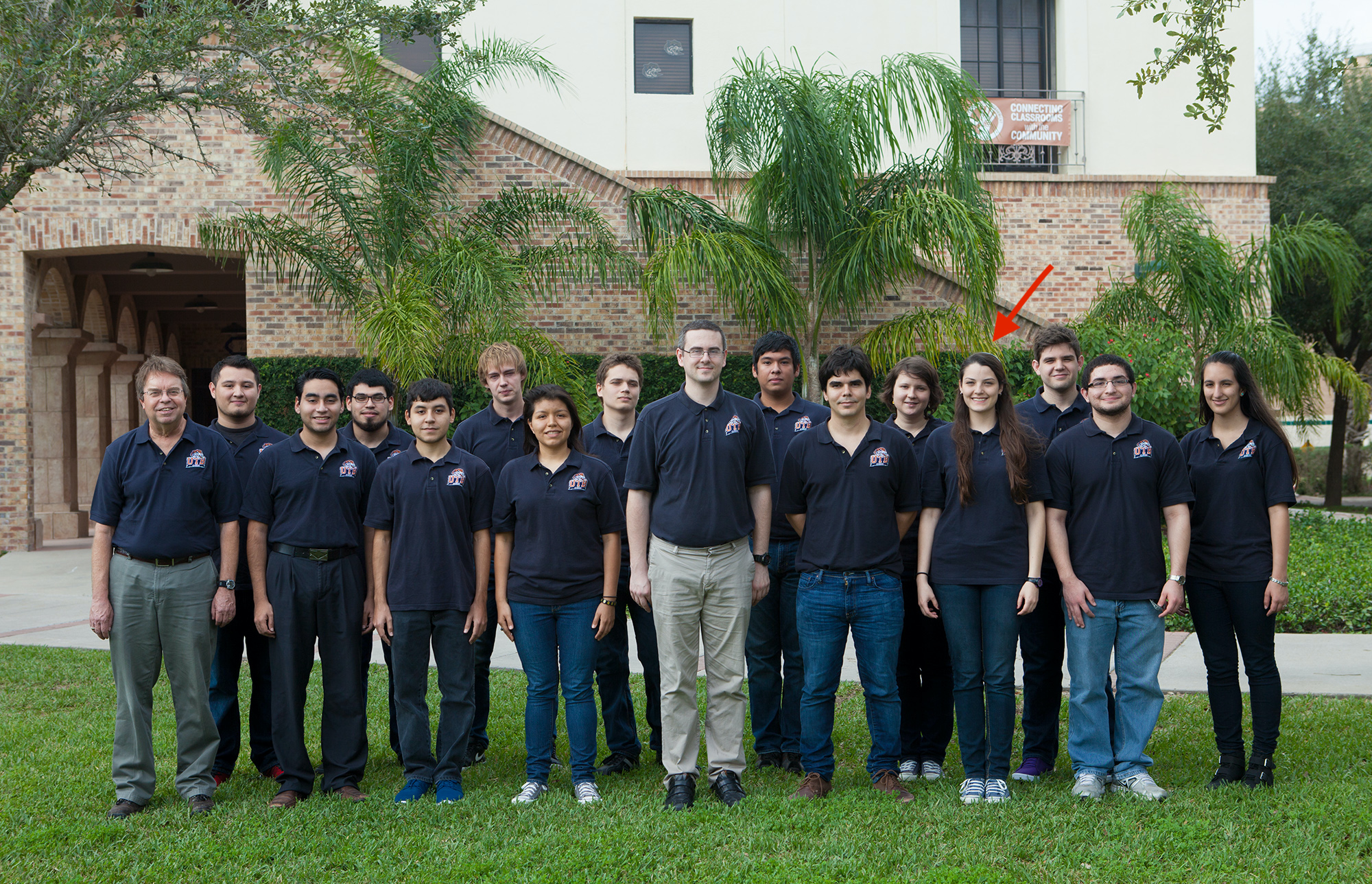 Below is one of my favorite chess games I have played. My opponent, Leonela Gutierrez from Venezuela, was a known stronger player, and she had previously beat me in another tournament. Now we were facing each other on the board once again. Luckily for me, I managed to win this time! Winning this game was key in reaching the gold medal in the 2011 Central American & Caribbean Junior Girls Championship, and earning the title of Woman International Master in chess (title granted by the International Chess Federation, FIDE).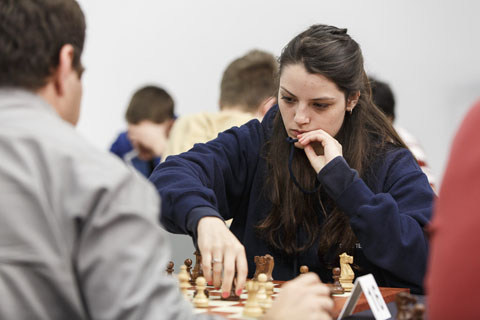 I was a professional chess player for 12 years, but I do not compete professionally anymore. However, I still enjoy watching Magnus Carlsen's games and following the Wold Chess Championship! Chess is the perfect combination of imagination and logic. With the following daily puzzle from Chess.com I challenge you to try it for yourself!